This morning when I clicked on my blog, Cara Carroll posted
this
. I love her blog.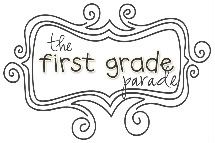 So I decided to join in the fun. My sister
Annie
introduced me to blogging a few years back. She lives in California and I loved seeing pictures of her kids and what she was doing on a daily basis. So I thought I'd give it a shot. Anyway, I was pretty good in the beginning, then I became a slacker and then I got the facebook bug, so I stopped it altogether. In the meantime, I went back to work teaching part time so I started googling websites to get ideas to use in my room. Kinderbykim, Mrs. Jumps Kindergarten and Beth Newingham were the ones I found first, LOVED THEM! All of a sudden one day I clicked on mrs. jumps kindergarten and it said to click on her new blog...hello I was in teacher blog heaven because that's how I found most of you. So around Christmas time I decided to give it a shot again.....this blog thing is addicting!!
A little about me.....
I have been teaching for practically 18 years, I have taught 1st grade, 2nd grade, Kindergarten and was a Literacy Tutor for grades 1-5. Most of my teaching took place in Stamford, CT but now I am lucky enough to work (although only part time) in my town teaching kindergarten again. However, I'm praying that this year turns to full time :)
My fam!
I have been married for over 18 years to the best guy in the world-John, who would do anything for all of us and really anyone I know. We have 3 awesome boys, Jack 14, Ryan 12 and Danny 6. It was a piece of cake to get pregnant with Jack and Ry and for some reason it took forever to get Danny. But the wait was well worth it, he is the sweetest kid. I grew up in New Rochelle and White Plains, NY and I am the oldest of 5 girls, 4 of us are teachers! Woo Hoo! My blog is called Football Nut because I seriously am. I love football and actually get depressed when it ends. I love watching my kids play sports especially football- shocker! I LOVE the NY GIANTS!! My grandfather was the Vice President, I went to all the games growing up and 2 Superbowls. It really was an awesome life. My real name is Monica, but my nickname is Mikey. No one seems to know how I got that name but it has stuck. I love the beach and warm weather, my dream is to one day move to California, but that is total wishful thinking, at least I know I have a place to always visit.
My boys!
My Fabulous Sisters
Kerry 21, Me 42, Erin 23, Annie 40 and Katie 33
Now for the Q & A
Q:
What would you be doing if you weren't a teacher?
A: I would say a nurse who works in the maternity ward.....I love babies!
Q:
What are your hobbies?
A: Sadly, hobbies seem to have been put on hold, as everything I do, I do for my kids. I do love photography and traveling though.
Q:
When you were little, what did you want to be when you grew up?
A: I wanted to be a teacher, I played "Romanian School" all the time with my sister Annie and our 2 next door neighbors. Romanian School??? random I know. When I was little, Nadia Commeneci was this unbelievable Romanian Olympic gymnast. I thought she was the greatest thing ever, so when we weren't playing Romanian School we were pretending we were gymnasts.
Q:
What are your guilty pleasures?
A: Shopping of course and Dr. Pepper with greek pizza-yum! Thin Mint Girl Scout Cookies, Keeping Up With the Kardashians, E! True Hollywood Story, Cold Case and House Hunters
Q:
What is your biggest fear?!
A: My biggest fear is leaving my kids, I want to live to be in my 80's at least.
Q:
When you're on vacation, where do you like to go?
A: Disney World!!!!! I cannot wait to go again, it's been a little too long.
Q:
What's the best advice you've ever received?
A: Everything always works out!
Q:
What do you value most in others?
A: Honesty and loyalty
Q:
If you could choose one of your personality traits to pass down to your kids, what would it be?
A: To speak up more for yourself
Q:
If you could have lunch with anyone in the world….living or dead…who would it be?
A: I would LOVE to have lunch with my grandparents one more time so they could meet my kids. I know they would absolutely love them. I'm so sad that they are no longer here, they were truly the best!
One random thing about me:
I cannot live with out chapstick, I swear I'm addicted to it, like right now my lips feel so chapped and I don't have it on me but I want to finish this post, so this part will be brief.